Note: The Strategic Agility Institute is following GILD Collective, a startup in the crafting industry, as it goes through a nationally recognized startup accelerator. Check out previous posts to get up to speed on this project.
This week, as evident in the average ratings below by its three co-founders, was one of considerable volatility, uncertainty, complexity and ambiguity (VUCA) for GILD Collective. After a bit of a reduced perception of VUCA in Week 10, the team had an interesting Week 11 as part of the Cincinnati-based business accelerator The Brandery, to say the least.
A big part of their increased VUCA this week was likely due to their increased emphasis on testing new ideas in their market while simultaneously maintaining current operations.
Here are the summaries of their ratings of each aspect of VUCA.
The team is taking the notion of smart experimentation and listening to heart.
A key part of being agile is being able to sense and respond to the environment. For a startup, that's all about figuring out what customers truly want and would paid their hard-earned cash to receive.
So, this past week, the team has embarked on something of a four-pronged approach.
First, they're continuing to execute their current business model and operations, featuring crafting parties that an instructor attends and guides the participants. This has also involved hosting more events like the one shown below in Cincinnati's Washington Park, which took place on Sunday, Aug. 30.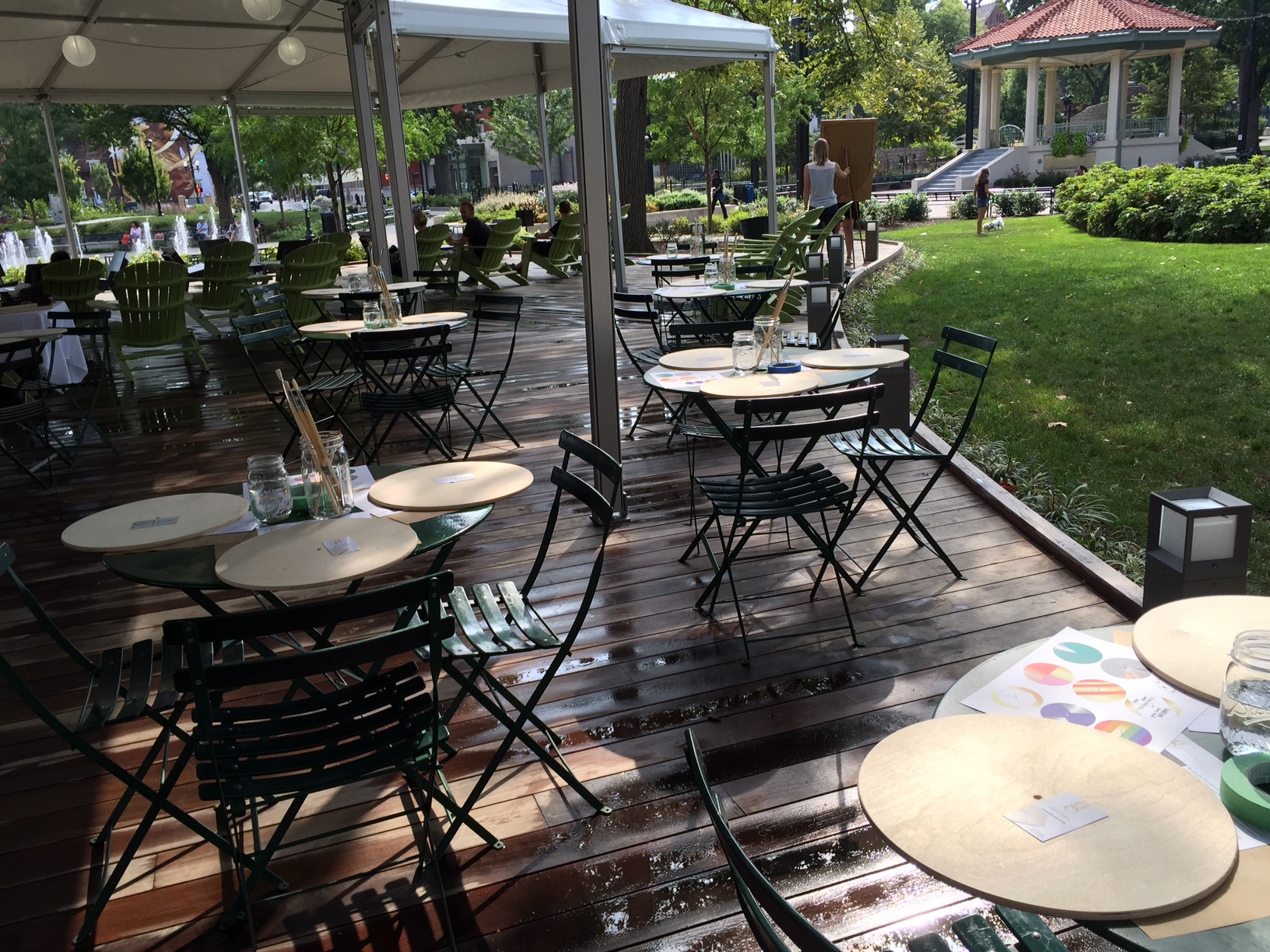 Second, the team is trying a variety of ways in which they can collaborate with local artisans to help them create a following through the GILD Collective platform. Watch for a pilot test of this concept sometime soon.
Third, they're refining how they approach their instructors. These people are key players in the GILD Collective concept, as they could become the primary "face" of the brand to customers. So the GILD Collective team is looking into ways in which they can make it easy and motivating for instructors to be advocates of the GILD Collective's products and services.
Fourth, the team will begin experimenting with other modes of leading the instruction that GILD Collective offers to its party participants. Namely, as another option to the in-person instructor, party hostesses might prefer video or photo support for their projects. They'll be testing this concept in the Cleveland area to test its viability.
In addition to all of this, of course, the team is looking ahead and planning its future growth. For a startup looking to become truly scalable, this means plotting out that trajectory and estimating how much capital they'll need to raise to support their growth.
Be sure to check back in next week for another update from GILD Collective as they navigate the VUCA world of startups.
About GILD Collective
GILD Collective is the brainchild of three friends—Kelsey Pytlik, Rachel Bauer McCreary and Jessie Deye. It's a business focused on crafting, which happens to be about a $29 billion industry. GILD Collective seeks to join that industry by offering instructor-led craft parties, in which customers will pick the project, location and participants. GILD Collective will bring the supplies and expertise, allowing party participants to explore their creative sides and make something with their own hands. For more information, visit: www.gildcollective.com.
About The Strategic Agility Institute™
The Strategic Agility Institute™ (SAI) is a collaborative, global effort dedicated to the production and communication of agility-focused knowledge. We're building a community founded upon a common interest in helping people and organizations become agile and thrive in the face of volatility, uncertainty, complexity and ambiguity. For more information, visit: www.strategicagilityinstitute.com.